Introduction
Central Eastern European Gas Exchange Ltd. is the operator of the Hungarian organized natural gas market.
The major objective of CEEGEX is to operate a liquid regional gas market that is in line with the leading international practices, and offers safe, trustworthy and long-term solutions for its partners while utilizing the available infrastructure.
CEEGEX is keen on utilizing Hungary's unique geographical capabilities and its already existing and planned cross-border capacities while providing cooperation opportunities in the Central Eastern European region.
CEEGEX Ltd., with Trayport GlobalVision's system enables trading of day-ahead, within-day, next hour and locational products for its members on a well-functioning trading platform used as well on the Western European exchanges.
CEEGEX, as the Hungarian natural gas exchange strengthens Hungary's position on the energy landscape of Europe in the medium- and long-term.
Sign up for our quarterly newsletter and follow us on social media!
The aim of our newsletter service is to deliver a summary of the most relevant news affecting the organized gas market and to call the attention of market players on upcoming changes. We hope that this service will be a useful tool for you and will help you navigate through the overwhelming flow of information.
The newsletter provides you with information about our achievements from the past period and updates for the near future regarding our gas markets operated by the Central Eastern European Gas Exchange and the Hungarian Derivative Energy Exchange, market development news, useful readings and watchings.
If you would like to focus only on the most relevant market news, sign up and receive it directly in your mailbox in the future!
Sign up here:
For the latest news about the Hungarian organized gas market please follow us on our social media channels!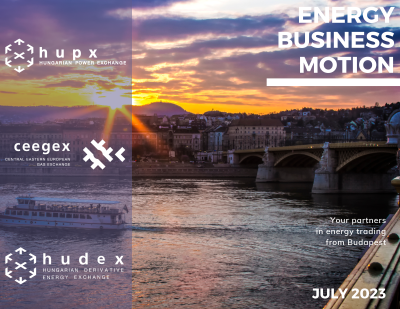 Official information
Name of the company
CEEGEX Közép-Kelet-Európai Szervezett Földgázpiac Zártkörűen Működő Részvénytársaság
Abbreviated name of the company
CEEGEX Zrt.
Foreign language name and foreign language abbreviated name of the company
Central Eastern European Gas Exchange Company Limited by Shares, CEEGEX Ltd.
Registered seat of the company
1134 Budapest, Dévai utca 26-28.
Mailing address of the company
1134 Budapest, Dévai utca 26-28.
Company registration number
01-10-047091
Held at the Municipal Court as Court of Registration
Statistical number of the company
23408612 3523 114 01
Tax number of the company
23408612-2-41
Community tax number
HU23408612
EIC code:
39XCEEGEXZRTHUND